Associations
Associations
Let us save the cliff of Villerville and Let us protect our heritage
The association "Sauvons la falaise de Villerville et Protégeons notre patrimoine" was validated by the Prefecture of Calvados and registered in the Gazette on November 8th, 2014.
This association has for goal to commit and support any actions to protect and defend the littoral of the municipality of Villerville in particular its cliff ans heritage.
Tennis-club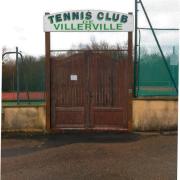 The club has 3 courts: 2 in Quick and 1 in Bioflex
Subscriptions to the year, season, month and week
Place des Fossés Vieux
Contact : 06 75 92 03 36
Sports Villervillaise Union
Mr Jean Philippe GERMAIN
31 Chemin des Varêts
14600 Honfleur
Tel : 06 77 44 72 96
"Villerville et Compagnies"
Last edited: 04/10/2021