Villerville is a village in Normandy, located between Trouville (3.7 miles) and Honfleur (5.6 miles). The village prides itself on preserving its character, situated as it is between sea and countryside.
The village (pop. nearly 800) recently obtained the label Village Fleuri (Village in Bloom).
A distinctive feature of the village is that it is built on a cliff that stretches all the way to Trouville.
Life is pleasant in Villerville and the village has proved an inspiration for artists such as Charles MOZIN, Ulysse BUTIN, Gabriel FAURÉ and Charles GOUNOD who all took up residence here.
Actors like Fernand Ledoux also lived here.
And it was Villerville that Henri Verneuil chose as the setting for his film Un singe en hiver (A Monkey in Winter), over 50 years ago.
Donations for the restoration of the Calvary of Villerville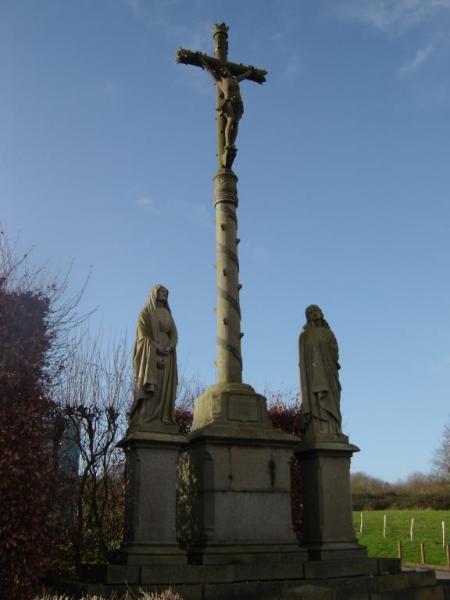 The Calvary is one of the outstanding features of Villerville's heritage. It has overlooked the village since 1888. The impressive stone cross was badly damaged by an exceptionally violent storm in 1923. It was reconstructed just two years later thanks to donations made by the local population. The original statue of Jesus is on view in the church of the Assumption of Notre-Dame in Villerville.
The village council is seeking to restore the Calvary. It has launched a subscription to encourage both individual and corporate sponsorship, with the help of the Fondation du Patrimoine (Heritage Foundation). In 2016 the granite base will be repaired.
Individuals donations by members of the public are income- and wealth-tax deductible. Donations by firms are also tax-deductible.
1 donation = 1 tax receipt