Elementary public school
Villerville is 6 km (8 minutes) far from Trouville and 9 km from Honfleur.
The school benefits from the exceptional situation seaside of Villerville, in the Natural Reserve of the Estuary and surrounded by the Parc des Graves
Structures
1 activity room, two classrooms, one educational vegetable.
Supervised
2 school teachers.
Classes
1 class : from 2 years to CP
1 class : CE1, CE2, CM1, CM2
1 ATSEM (Specialized Territorial Agent of Nursery Schools)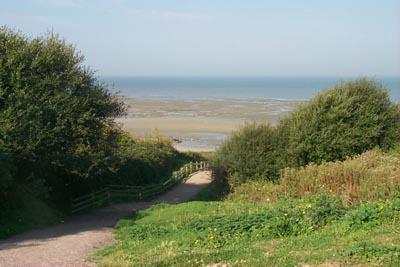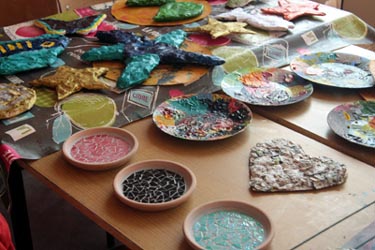 School schedules
Monday, Tuesday, Thursday, Friday : 8:50 -12:00 a.m., 1:30 -3:30 p.m.
Wednesday : 8:50 a.m.-12:10 p.m.
Extracurricular workshops
3:30 - 4:30 p.m.
Nursery
7:50-8:50 a.m., 4:30-6:00 p.m.
Rates : € 1.50 in the morning, € 2.00 in the evening.
Morning and evening : € 2.50 / day / child.
Catering
Rates
Regular meal 3.40 €, occasional meal 3.90 €per child.

Menu from 22 02 to 03 04 (396.78 Ko)
Special educational activities
Swimming pool, Tennis (initiation in the Club Villerville), Library, Orienteering in Parc des Graves.
2015-2016 projects
Development of a newspaper, reading workshop , Mosaic, Sculpture Earth, EPS , Dance, Orientation On the Course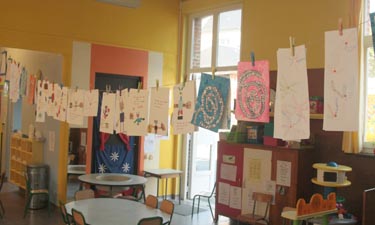 The registration form is to be removed at the Town Hall
School Business Manager : Thierry Bonvoisin
Responsible for co-curricular activities : Sophie Dierre
The form has to be returned with
Copy of family register or copy of the birth certificate
In case of separation or divorce document certifying the legal responsibility of the child
Deletion certificate issued by the old school
Proof of address
Child Health Record (vaccinations dates)
Liability Certificate
A registration certificate for the child's assignment is then issued by the department of school affairs.